In-Home Displays
Energy Usage and Efficiency
When making energy-efficiency decisions, the hardest part can be figuring out where to begin. One of the best ways to answer that question is by understanding how you use energy. In-home energy displays can provide great insight about usage, which can then help you prioritize energy-efficiency improvements and develop an action plan.
There are a number of devices on the market today and advances in technology will likely lead to enhanced devices in the near future. Here are some examples: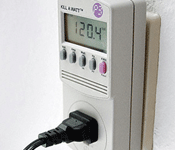 Appliance Specific Meters
Kill A Watt Meter Loan Program
Kill A Watt Meter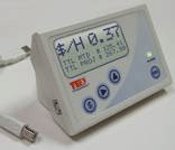 Whole House Monitoring
PowerCost Monitor
Current Cost Monitor
efergy Meter
* When choosing an in-home display device, carefully consider installation requirements. Some devices may require the services of an electrician.
Other Tools You Can Use
Other tools you can use when developing your action plan include the following: