Electric Vehicles
Power your ride with electricity
Electric vehicles are gaining traction. Rapidly improving technology, declining costs, stylish details, and more convenient options for charging are helping to put more of them on the road.
Commonly known as EVs, these vehicles: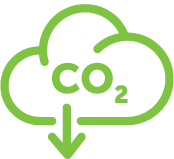 Emit fewer greenhouse gases that contribute to climate change, smog and reduced air quality.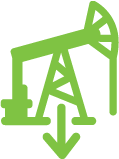 Reduce America's reliance on foreign petroleum and keep more money in the local economy.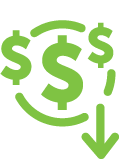 Can cost less to buy and maintain than conventional gasoline-powered vehicles.
Plus, they're fun to drive! Minnesota Power has two 2017 Chevy Bolts as part of its vehicle fleet (see pdf below for Chevy Bolt specs). The cars are giving us first-hand knowledge about EV technology. Watch for them in your neighborhood as employees take them to area trade shows, exhibits and community events.
EV 101: What makes an EV an EV?
Plug-in electric vehicles use electricity from the grid instead of gasoline or other combustible fuels (or a combination in the case of a plug-in hybrid EV) to power themselves down the road. Batteries in the car store electricity and can be recharged when they run low.