Energy Partners
Connecting through Energy Conservation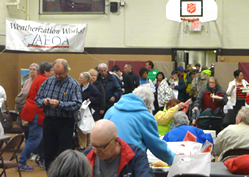 Minnesota Power's Energy Partners program collaborates with local agencies to deliver in-home energy analysis to income-eligible customers. In addition, educational and community events are held to help our customers learn ways to save energy and get the most for their energy dollar. Contact one of the agencies below to find out if you qualify for the Energy Partners program.
Energy Partners helps customers save energy and money. Learn more about the program's success by clicking here.
Questions on Energy Conservation?
Residential: 218-355-2843
Business: 218-355-2909
Email: powerofone@mnpower.com