Pyramid of Conservation
You have the power to decide how you use energy.
One change, one choice is all it takes.
The choice to be more energy efficient may be clear, but the starting point can be more difficult to determine. The Pyramid of Conservation is designed to help you prioritize steps and develop an action plan that's right for you. By establishing a foundation in energy efficiency and gaining a better understanding about how you use energy, you can more effectively work your way up the pyramid.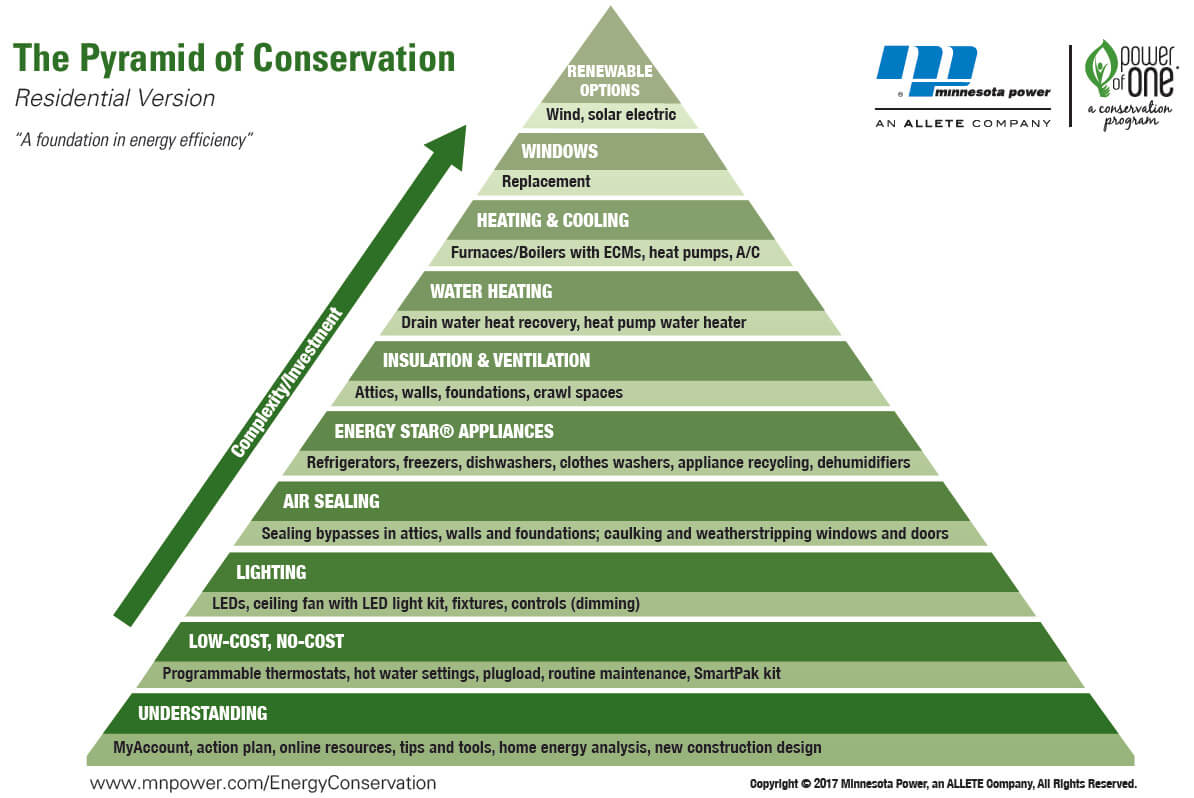 Click a topic on the pyramid for more information.
Click here for an enlarged and printable view.