2016 Rate Review
Invested in a safe, reliable and clean energy future
---
---

It has been seven years since we last asked state regulators for a rate review. Since then, we have invested extensively in our EnergyForward plan to transform the way we produce and deliver your power. We've made investments to strengthen the safety and reliability of the energy grid, added renewable energy resources, significantly reduced emissions at our remaining traditional power plants and added new tools for you to manage your energy use. Unlike most other businesses, we need regulatory approval to increase rates, so we're asking the independent Minnesota Public Utilities Commission to review our request for an additional $39 million per year. Nearly 90 percent of that amount is related to EnergyForward capital improvements.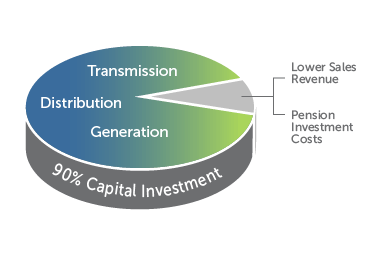 We know there's no right time for a rate increase. But we think we're on the right track in building a safe, reliable and cleaner energy future — and this rate review will support those efforts. You may email us at AskUs@mnpower.com if you have questions related to our rate review. Read on for more detailed information.
---
2016 Rate Review Filing
Complete filing will be available once received by the MPUC.